Though we'll be working to share more products, services, and companies that our members may find interesting, those presented here are some of the top products that we either use ourselves or know that many in our community find value in, and we hope you do too!
This page may contain affiliate links, for more information see DISCLOSURES
Financial Tools
YNAB is much loved by money savvy users. It's not often that we hear of people being excited about a paid product (which is $84 a year after the free trial, or a bit more billed monthly). If you do not know where to start in getting your finances in order, many would say YNAB is the place to start. Everything begins with a budget!
From YNAB: "You Need a Budget combines easy software with Four Simple Rules to help you quickly gain control of your money, get out of debt, and save more money faster!"
"YNAB has been a game changer for me. I ended an 18 year marriage to a financially irresponsible man who refused to help me budget. So, at 46 I started myself and haven't looked back. I've paid off 8K+ in debt and finally feel financially organized. I follow Nick True of "Mapped Out Money" on YouTube – he explains how to use YNAB & make it work for you. I highly recommend watching his videos!"

Kim B, Women's Personal Finance Facebook Member
"YNAB is more than a budgeting tool. It empowers you and helps you feel confident in your financial situation – no matter what yours is. It's a paradigm shift that makes you stay in the present moment and focus only on prioritizing the actual money you have at this moment. I have spent my entire adult life so far (I'm 36) in debt and living paycheck-to-paycheck. While I'm only a few months into using YNAB and still have a lot of debt to tackle, I no longer feel guilt and shame when looking at my budget. Having full control over my money in YNAB and deciding what I want to spend my money on is helping me address the emotional spending and financial guilt that got me into debt in the first place."


Meg C, Women's Personal Finance Facebook Member
Personal Capital – Tons of free tools, but offer paid services
Angela and Regina, as well as thousands of other personal finance enthusiasts, use Personal Capital. Though PC has paid services, the free tool kit that they offer is amazing. You can track all of your accounts in one place, securely, and log in from a desktop or a smartphone. It's also got some amazing tools related to net worth tracking and retirement planning.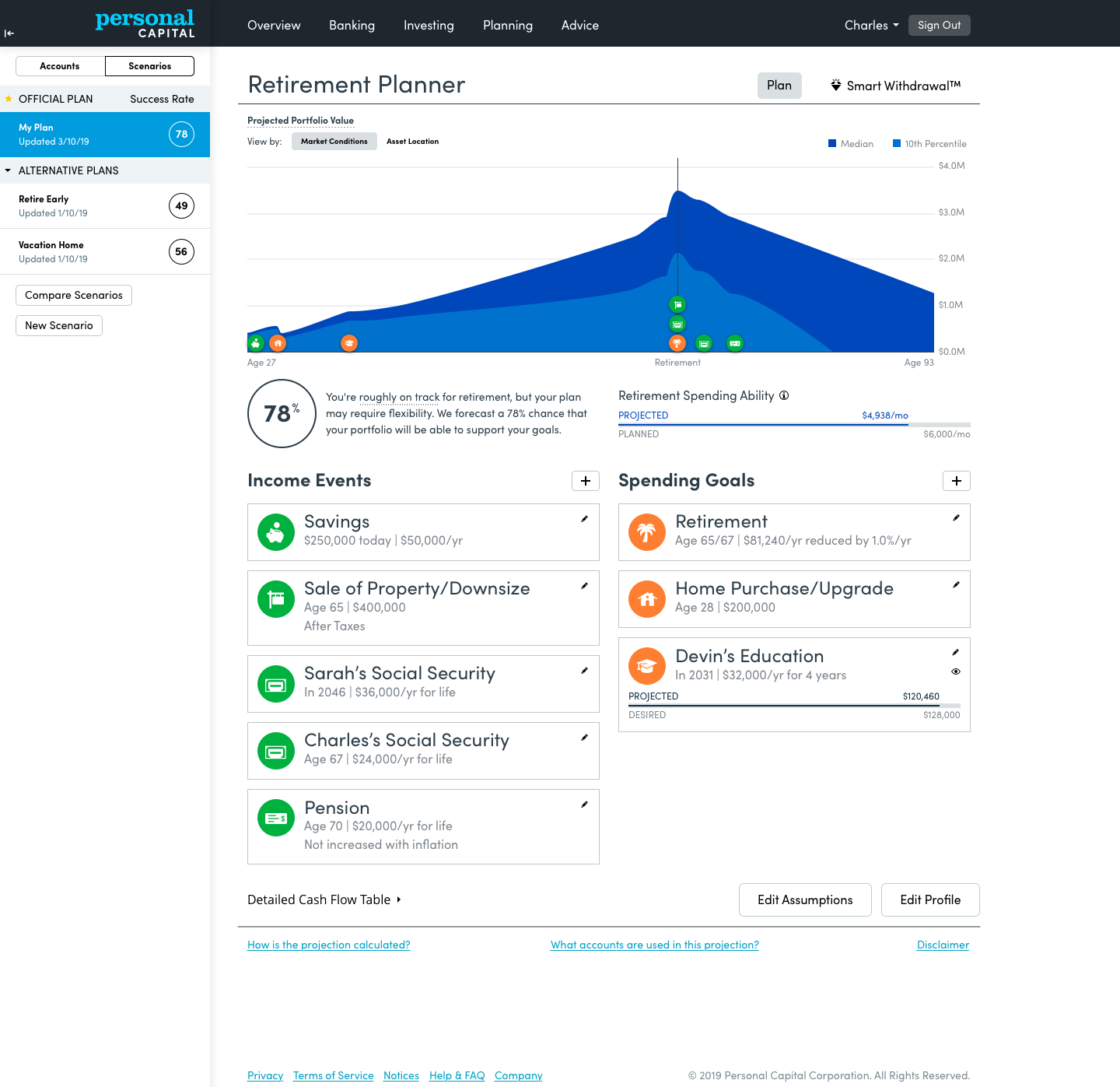 ---
Mint – Free to Most Users with Add on Products
Mint has been around a long time. It provides a great toolkit for basic budgeting, goal setting, net worth tracking and you can monitor most accounts to track data. The toolset is better for budgeting applications than Personal Capital, but Angela and Regina from Women's Personal Finance personally prefer Personal Capital for the investment tools and visual simulations.
---
Tiller – 30 Day Free Trial
"Tiller Money is a tracking and budgeting tool that is fully customizable inside an Excel or Google Sheets spreadsheet. Connect all your accounts, see the transactions roll in, and customize the spreadsheet to do whatever you want it to. If you're an Excel pro, and a spreadsheet lover, you'll love this app. Note: Tiller Money costs $79/year, which is noteworthy because there are a lot of free tools out there. However, this price covers the fact that Tiller Money does not sell information about your transactions to other companies. Remember, if you're not paying for a product, you ARE the product."
–explanation from Lauren Boland, Women's Personal Finance Member and creator of cFIREsim
---
cFIREsim stands for Crowdsourced Financial Independence and Retire Early Simulator. At it's core, it uses your portfolio amount, annual spending, and any other information (Social Security benefits, pensions, part-time job income, etc) along with historical stock/bond/cash/gold data to determine if your portfolio would have survived in the past. It gives you an idea if you're on the right track to retirement, and lets you explore different paths.
---
Estate Planning Tools
Trust and Will is gaining notoriety as a fairly priced, easy to use service for creating estate documents, which everyone should have. Early in the pandemic, they offered free services to front-line workers and health care providers, which stole our hearts.
From Trust and WIll: "Let's face it. Estate planning can be a daunting task no matter how savvy you are. At Trust & Will, our goal is to make the process of setting up your Will, Trust, or Nomination of Guardianship as simple and straightforward as possible."
---
Gentreo is another option for getting estate planning documents done. Their subscription based plan allows for ongoing updating of documents as needed and easy ways to share with loved ones in a "Digital Family Vault." Gentreo's plan comes with will, power of attorney, health care proxy, pet power of attorney and more as one package.
Investment Tools
From M1 Finance: "M1 is the future of finance in a sleek, modern app. Rated #1 for Sophisticated Investors by Investopedia, users can enjoy: free investing, high yield checking, low rate borrowing, automation, and optimization."
---
Motely Fool Programs
A long time and well-loved service, check out all The Motley Fool has to offer!

And, as of the time of this writing (June 2022), you can get 4000 Swagbucks for joining The Motley Fool!
---
PeerStreet is a so called "Peer to Peer" investing system. This allows investors to act as pooled lenders for individuals/groups looking to purchase real estate. It's more complicated than that, so I suggest you check it out. PeerStreet is limited to accredited investors (those with a liquid net worth > $1 million or incomes over $200k for individuals or $300k for joint filers).